Combo Bouncers Dry
for Rent
The Combo Bouncer Rentals on this page are only for Dry Use.
Our DRY Combo Bouncers are perfect for all year round and almost all party locations! When you combine fun with fun you get even more fun! With our huge selection of Combo Bouncers you are sure to find the right ones for your party or event. We have the perfect choice for any birthday parties, church gathering, company events and all types of parties. With so many awesome Combo Bouncers the hardest part is picking which ones are perfect for your gathering.
We professionally clean and maintain each bouncer after it is used so they are always perfect and ready for you! Have a look through our selection below. You can click each bounce house to learn more or click on 'ADD TO CART' to reserve the unit now.
Explore Our Deluxe Bounce House Rentals!
Do The Happy Bounce has the largest selection of deluxe bounce house rentals around. Check out our amazing selection of bounce houses with slides to rent for your next backyard party, company cookout, family reunion, Graduation party or any exciting event. Pump up the excitement at your event or celebration with our deluxe bounce houses, water slides, and other unique attractions. These deluxe bounce house rentals will engage your guests and get everyone involved. Rent one today and create your own amusement park experience.
Deluxe bounce house rentals come with a bounce area, a slide, and sometimes a basketball hoop inside the bounce area. Choose from our selection of bounce houses with slides to find the perfect rental unit for your party or other special event. Our bounce houses and bounce house slides are made of high-quality materials for ultimate durability.
Why Choose A Deluxe Bounce House Rental With A Slide?
Deluxe bounce slide rentals will give your guests a fun bounce area and a way burn off some energy with a slide outside the bounce area. These Combo bounce houses are made with high-quality materials to provide bounce houses that will last for years to come. Choose from any of the bounce house slide combos we have available at Do The Happy Bounce.
Our bounce house slide rentals are available in a wide variety of colors and styles. We have bounce houses slides available in the color red, pink, green, blue, orange, gray, purple or yellow with splash themes of dinosaur prints or multicolored units. We also offer bounce houses and bounce house slides in a number of themes such as princess, pirate, safari animals and much more! We want you to find the perfect bounce house for your special occasion, so take time to check out our bounce house rentals and bounce slide combos today.
Check out our Blog For some fun ideas to make your next party a hit!
Big Top Double Lane Combo Wet/Dry
from $245.00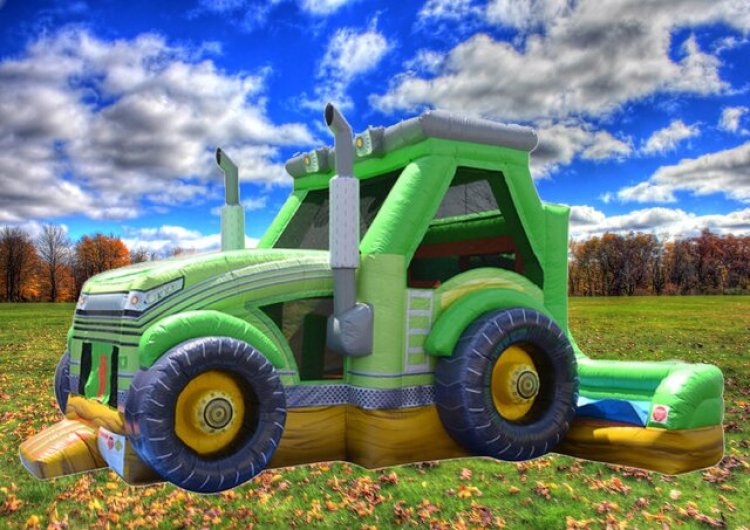 Big Tractor Truck Bounce Slide Combo wet/dry
from $320.00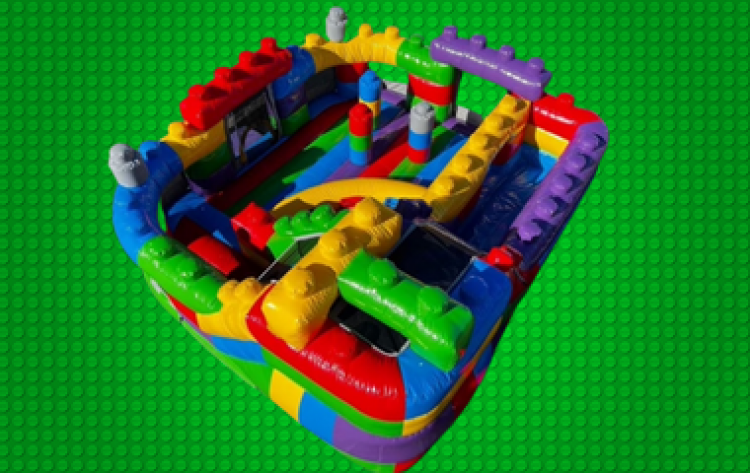 Build-N-Play Combo
from $275.00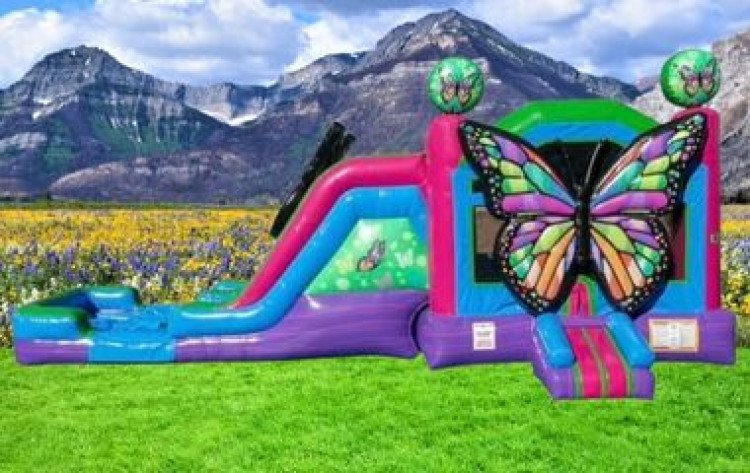 Butterfly Dual Lane Combo
from $285.00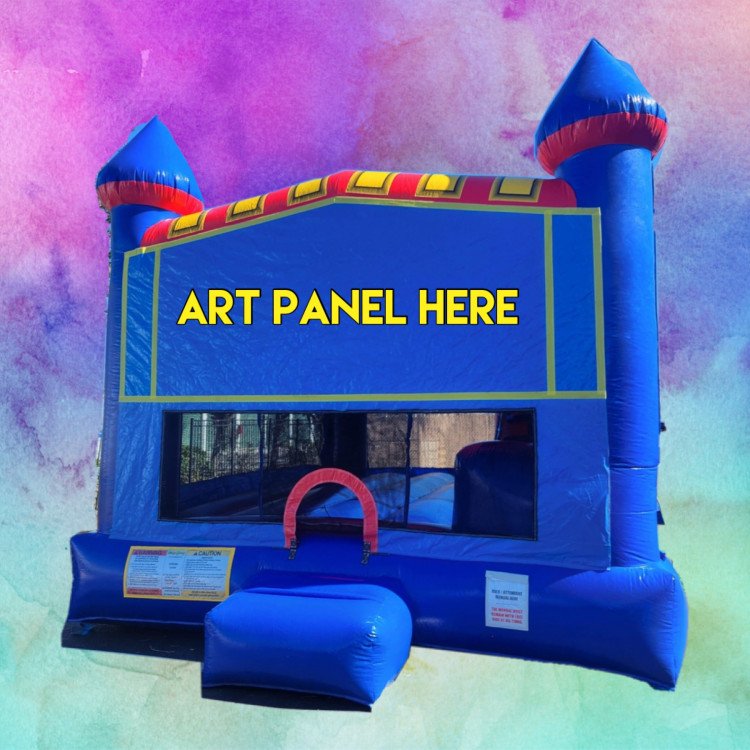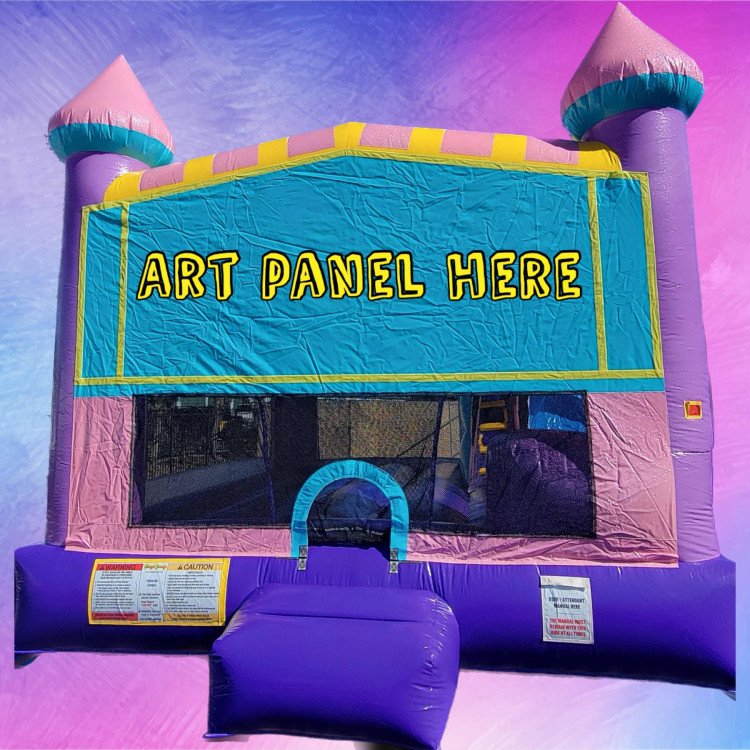 C4 Glitter Combo
from $255.00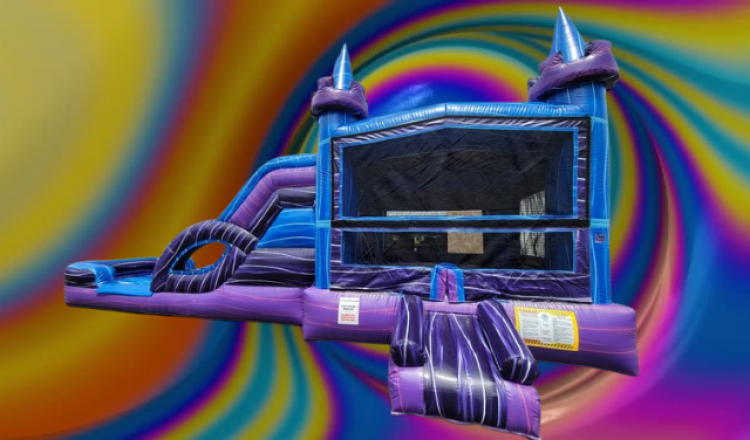 Crystal Castle Dual Slide Bounce Combo
from $255.00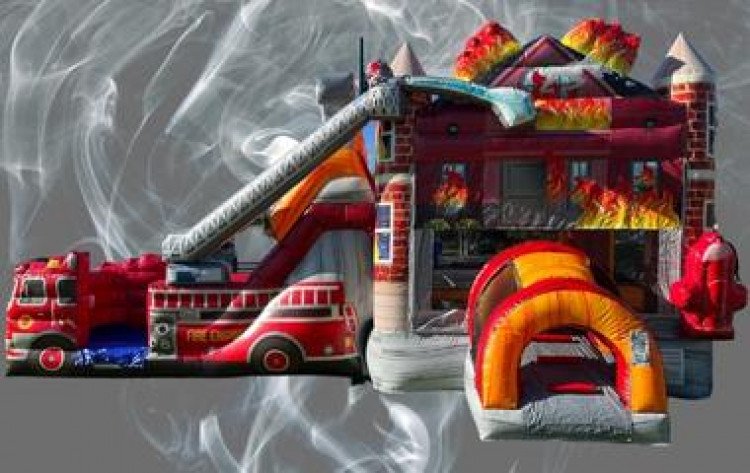 Dual Lane Fire Truck Combo
from $300.00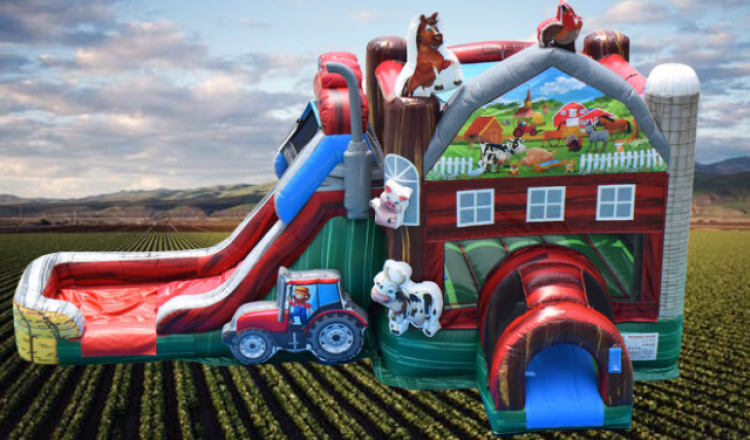 Farm Bounce House Slide Combo
from $250.00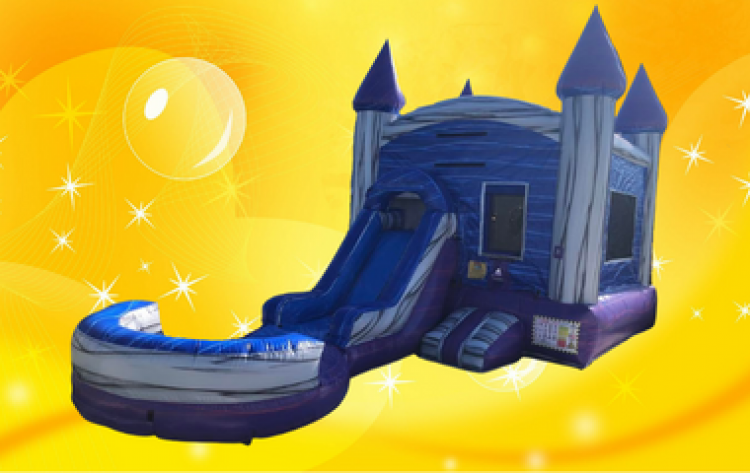 Galactic combo
from $225.00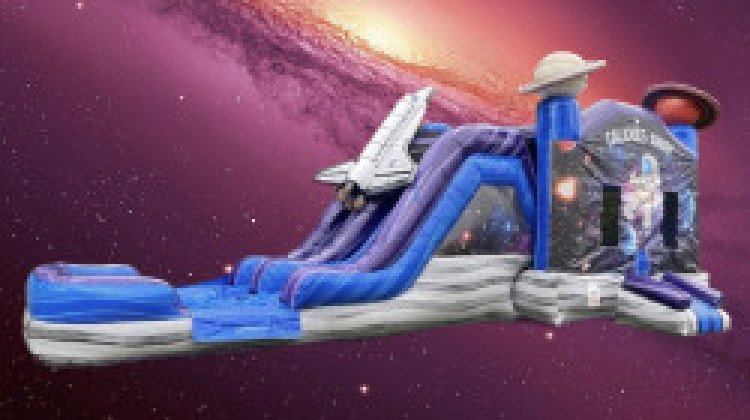 Galaxies Away Space Dual Lane Combo
from $300.00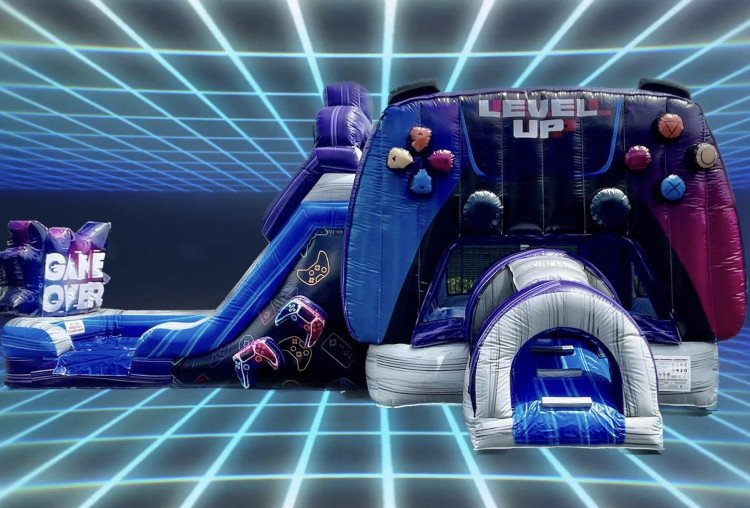 Game Over Dual Lane Combo
from $300.00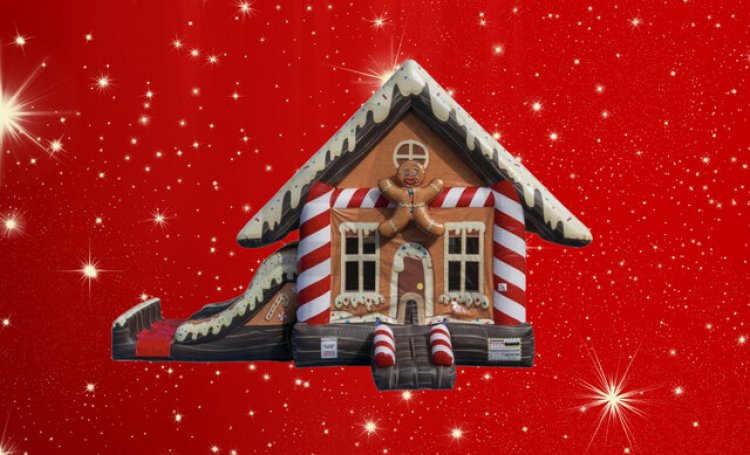 Gingerbread Combo
from $375.00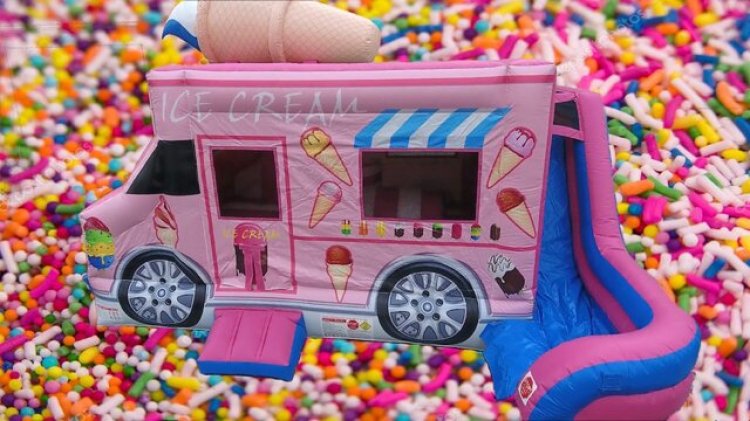 Ice Cream Truck Bounce Combo Wet/Dry
from $320.00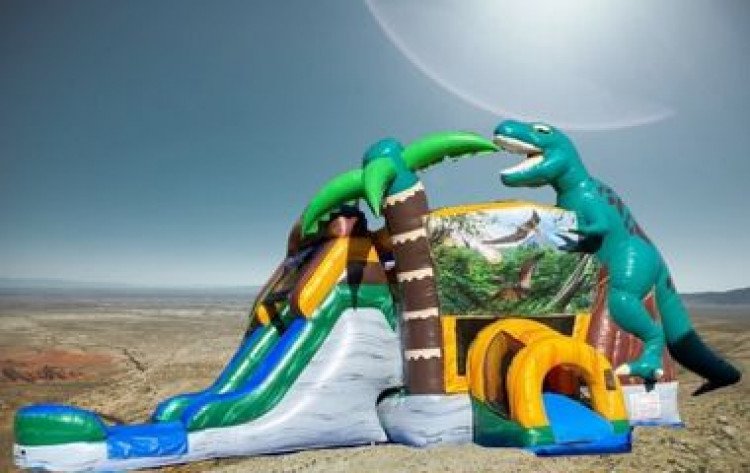 Jurassic Combo DL With Pool
from $275.00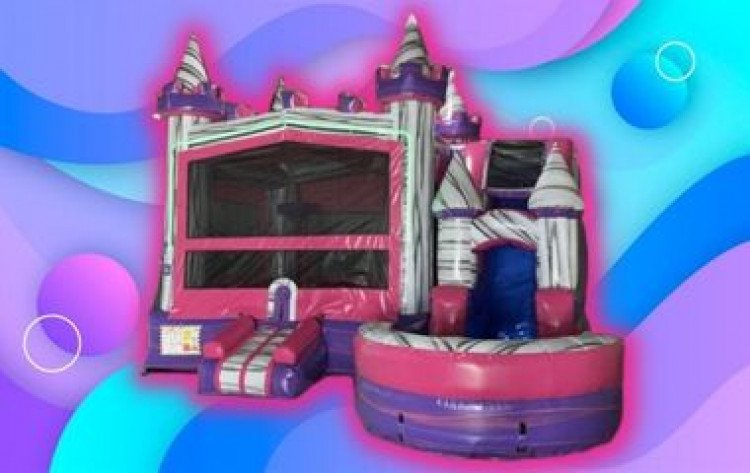 Led Visco Castle
from $245.00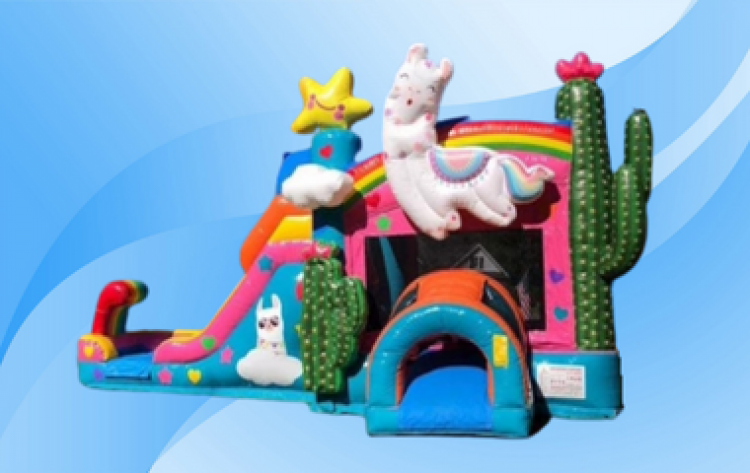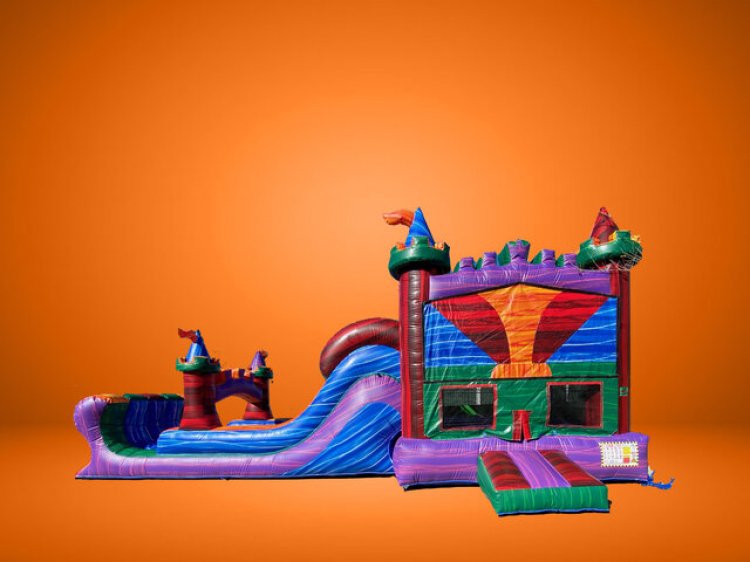 Majestic Jeweled Castle Bounce Double Slide
from $245.00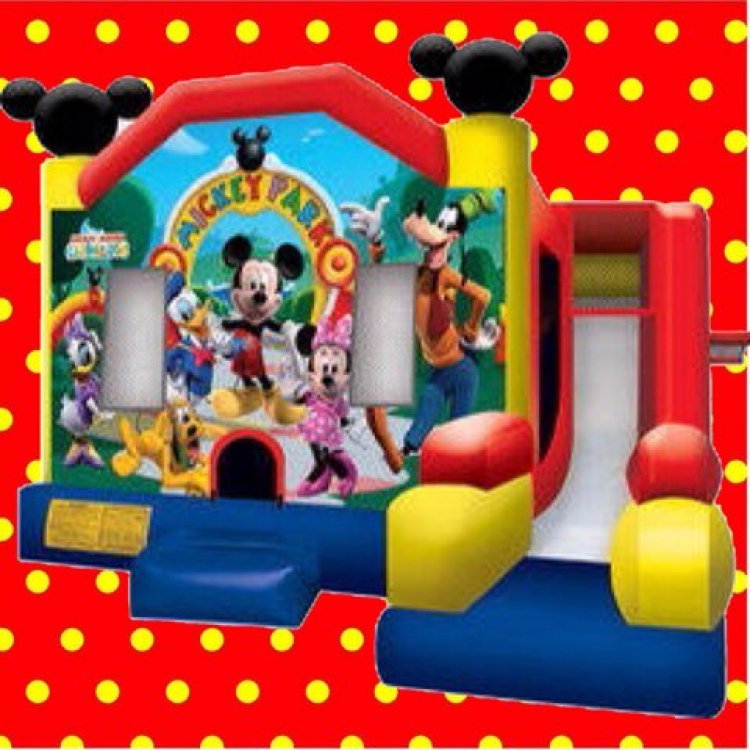 Mickey Mouse Minnie C7 Clubhouse
from $245.00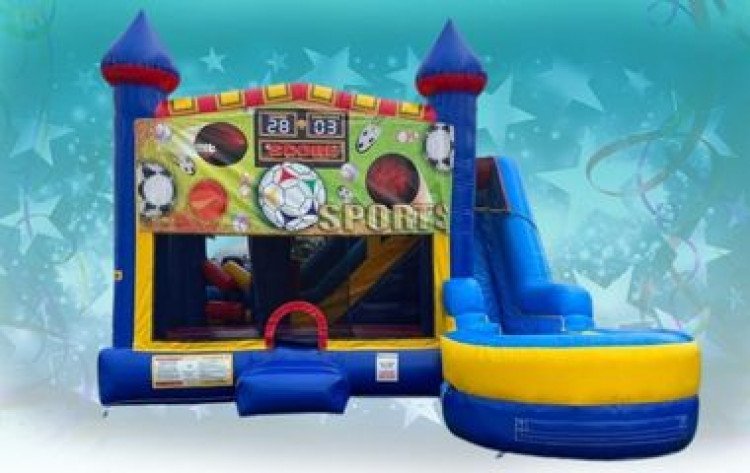 Modular C7 Combo
from $275.00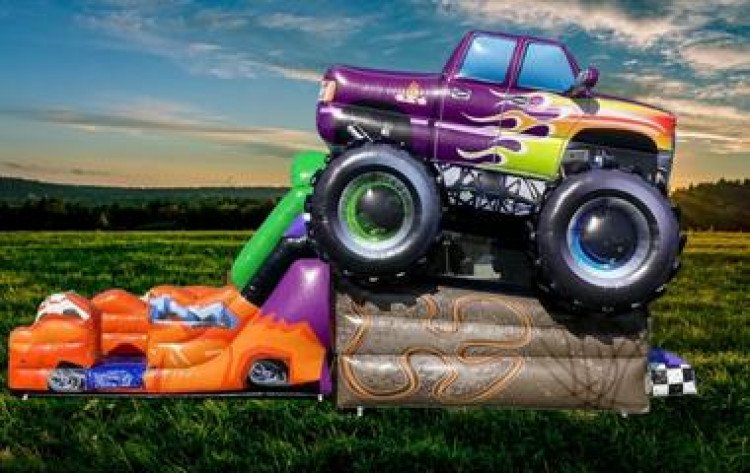 Monster Truck Combo
from $275.00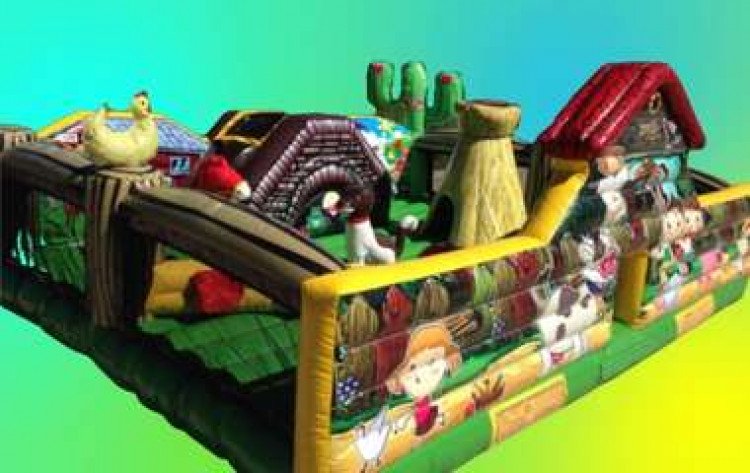 My Little Farm Toddler (Dry Only)
from $250.00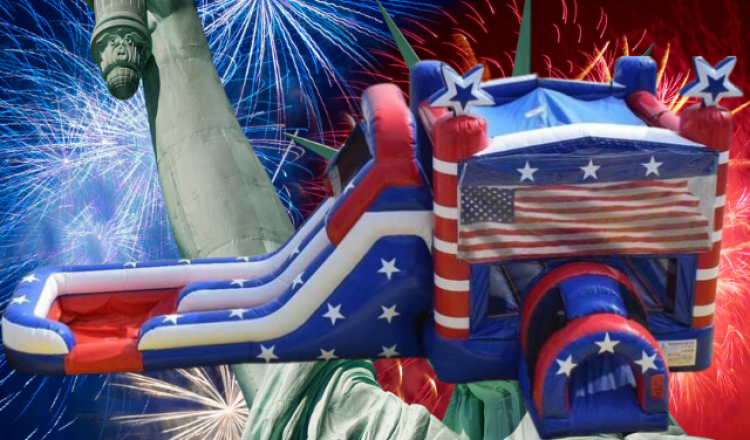 Old Glory Bounce House w Double Slide
from $245.00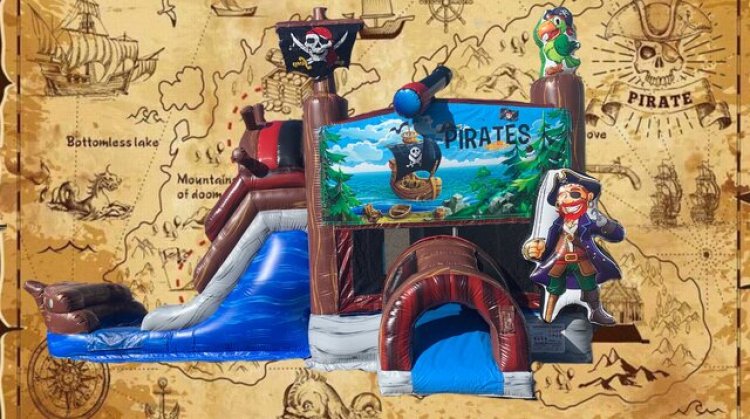 Pirate Ship Combo
from $250.00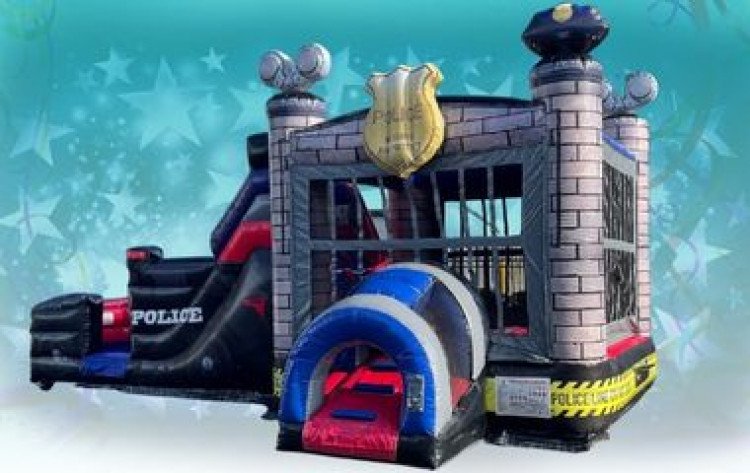 Police Car Bounce House Combo
from $300.00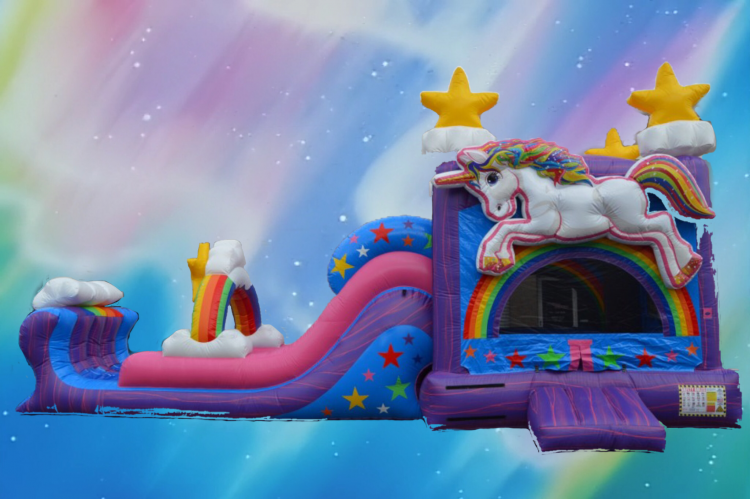 Rainbow Unicorn Bounce Dual Slide Combo
from $275.00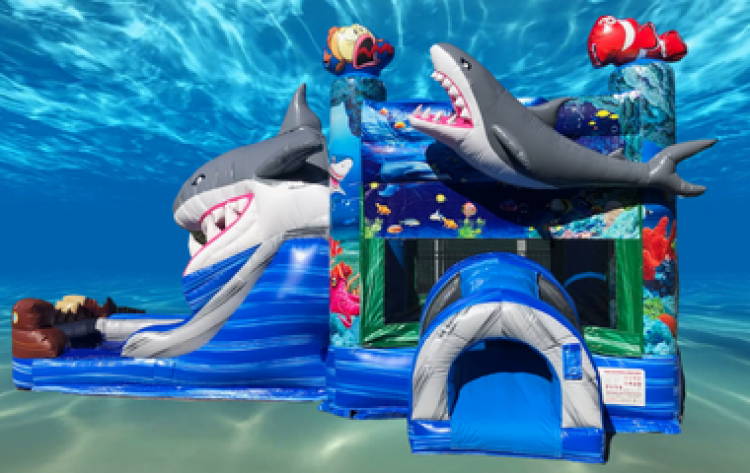 Shark Bite Combo
from $275.00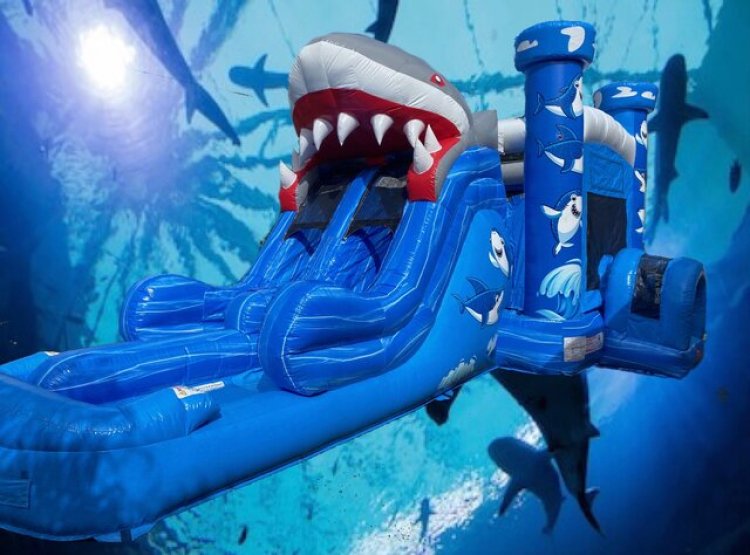 Shark Wet Dry Combo Dual Lane
from $255.00
Skid Loader Construction Bounce Slide Combo
from $255.00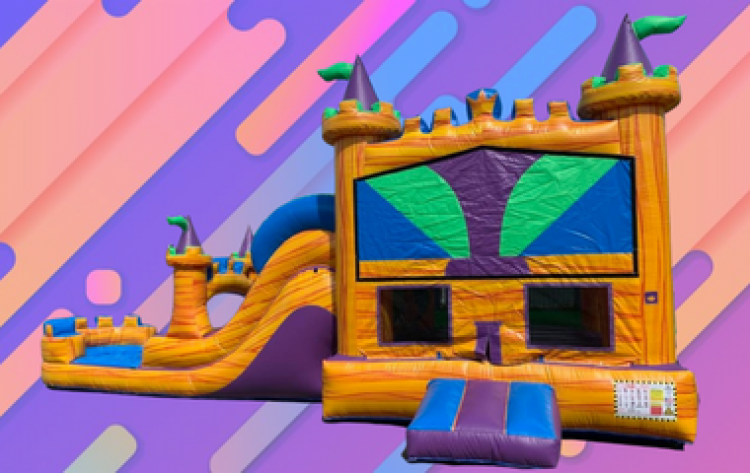 sunburst combo
from $245.00
Sweet Treats Candy Bounce Slide Combo
from $245.00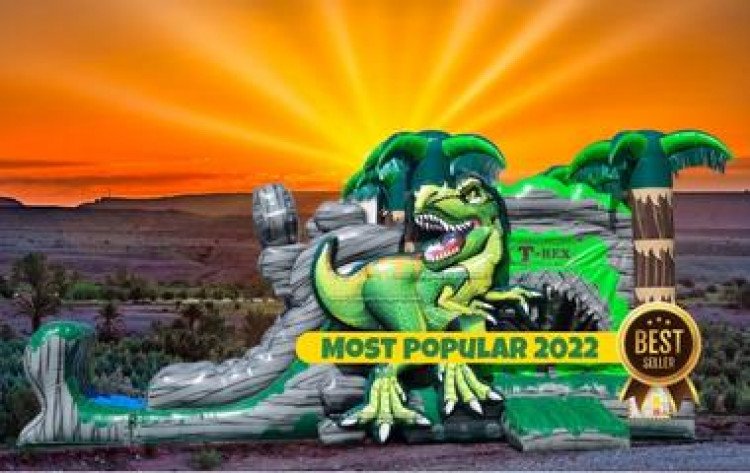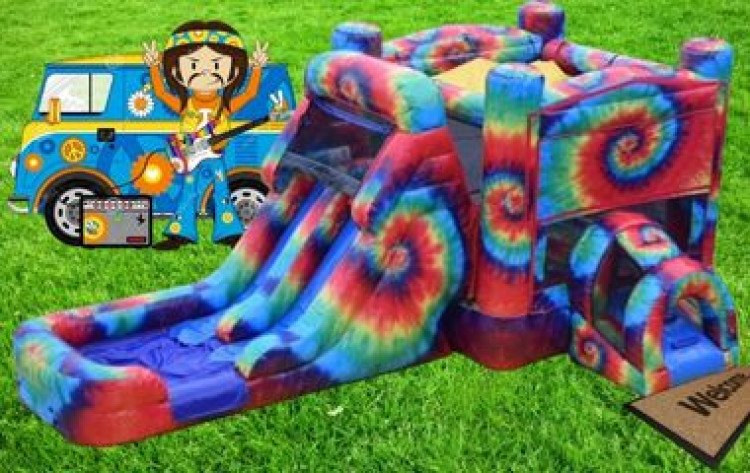 Tie Dye Dual Lane Combo
from $275.00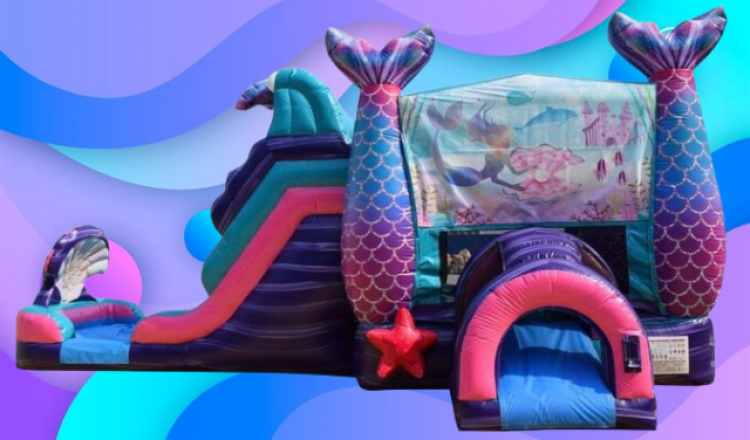 Under the Sea Mermaid Bounce House w Dual Slide
from $275.00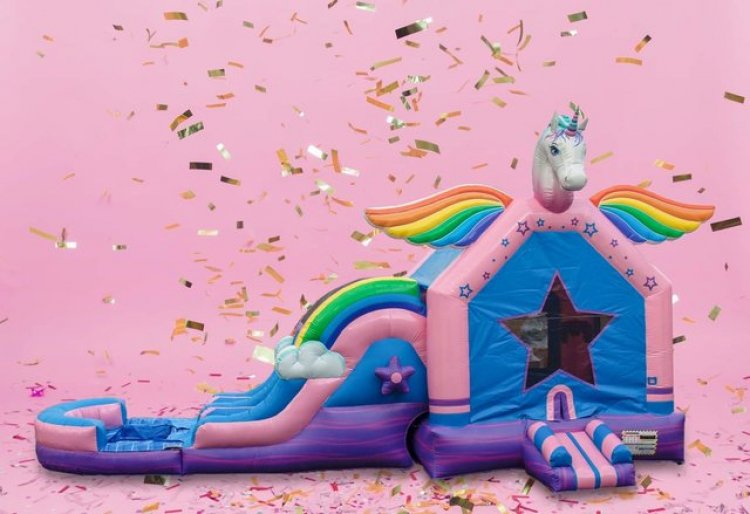 Unicorn Glitter Bounce Dual Slide Combo
from $255.00
Zombie Bounce House With Slide
from $375.00