Wet & Dry Slide Rentals Make a Big Impression! Beat the hot summer heat with our awesome water slides. Sure to add the cool to your next party or event. Or rent a Dry Slide - Our awesome Dry Slides ensure you can have an awesome inflatable slide at almost any party location any time of the year.

Our massive selection of inflatable slides will have your guests grinning from ear to ear from 5 to 55 years old. Great fun for all ages and all types of parties. Our carefully curated collection of slides are specially chosen for maximum fun and engagement while ensuring total safety for your guests. We have a large selection of inflatable slides of all shapes and sizes so that it's easy to find the perfect fit for your event.
Professional delivery to
North Port FL
and surrounding areas. Please submit a quote or contact us to be sure we service your area.
Water slides are a fun way to beat the heat when you're at an amusement park, but if there isn't one near you or you just want to have some fun in your own backyard, renting one is also an option. A water slide rental company will come with all the equipment needed and set everything up so that kids can have hours of outdoor entertainment.
Water Slide Rentals are available in several different colors including pink, green, blue, yellow and red so you can fit it into almost any color scheme if you're worried about matching. Depending on what size rental you get, they are made for age 5 and up; this means more excitement among guests of all ages. When thinking about renting a Water Slide it is important to know how many guests will be present.
If you are thinking about hosting an outdoor birthday party, renting a Big Water Slide is a great option for keeping the fun safe and contained in one area. Kids love having something they don't have access to everyday and these slides are sure not to disappoint!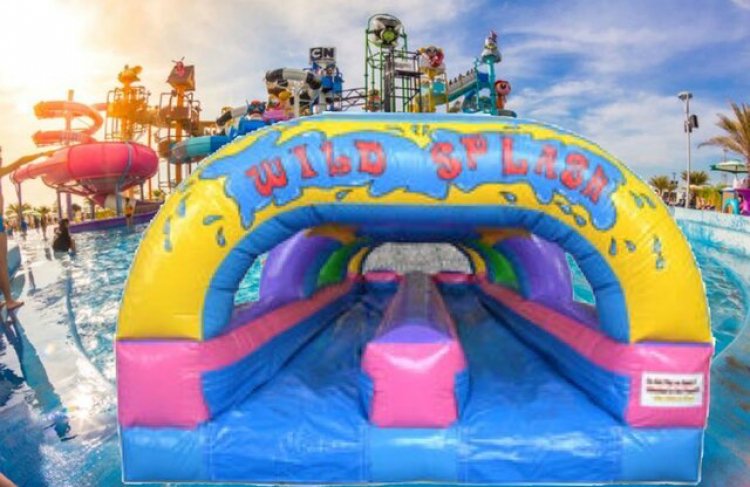 Double Lane Wild Splash Slip N Slide
from $210.00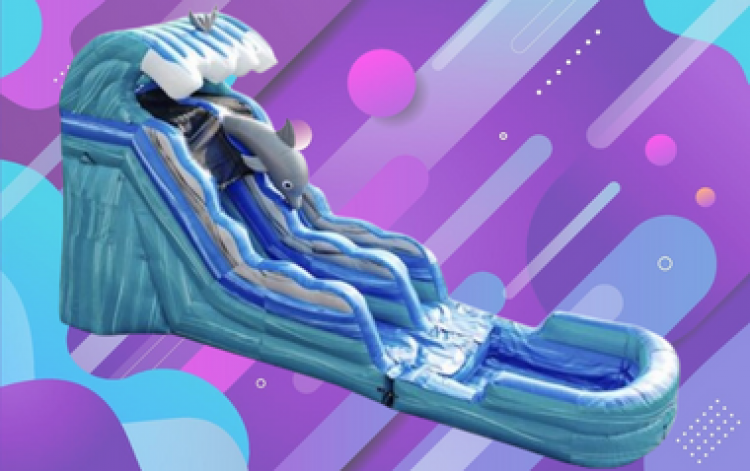 15' Dolphin (12 & under)
from $255.00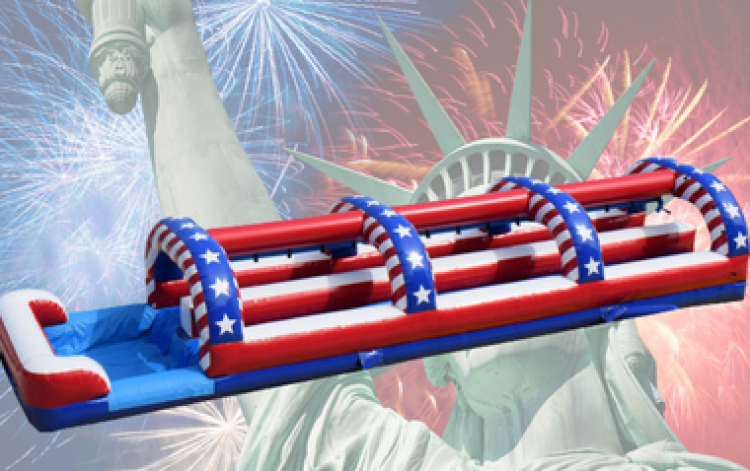 All American Double Lane Slip n Slide w Pool
from $260.00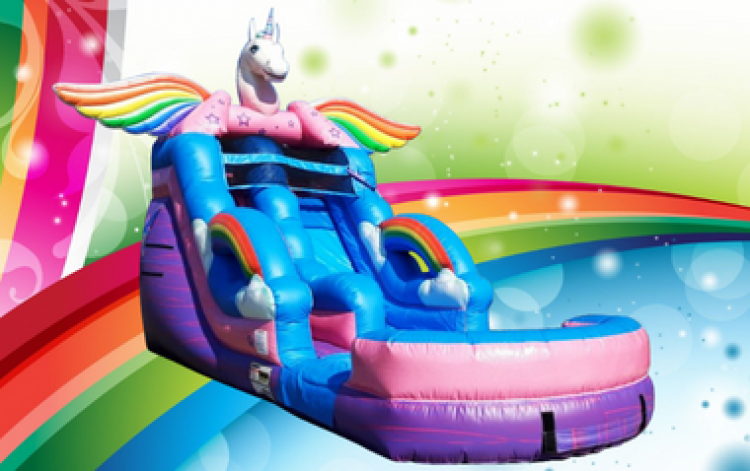 Magical Unicorn Slide (15 & under)
from $275.00
16' Double Lane Stone Slide (16 & under)
from $285.00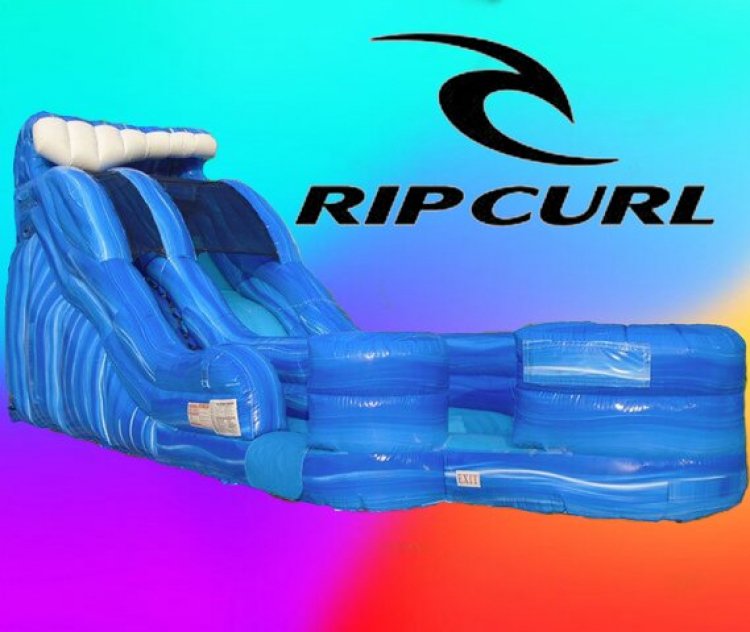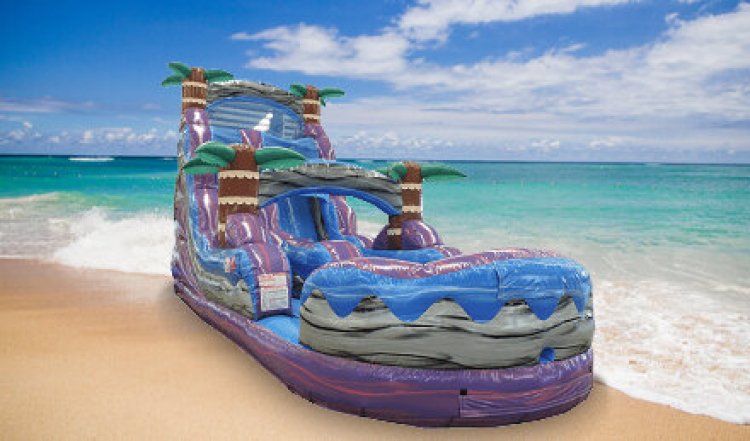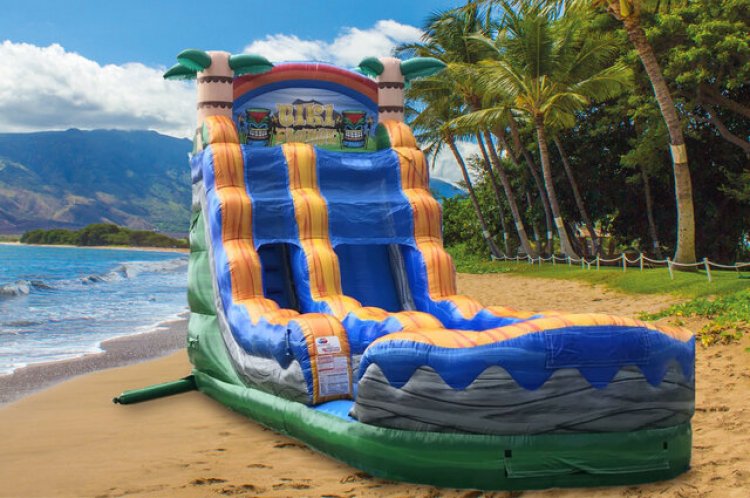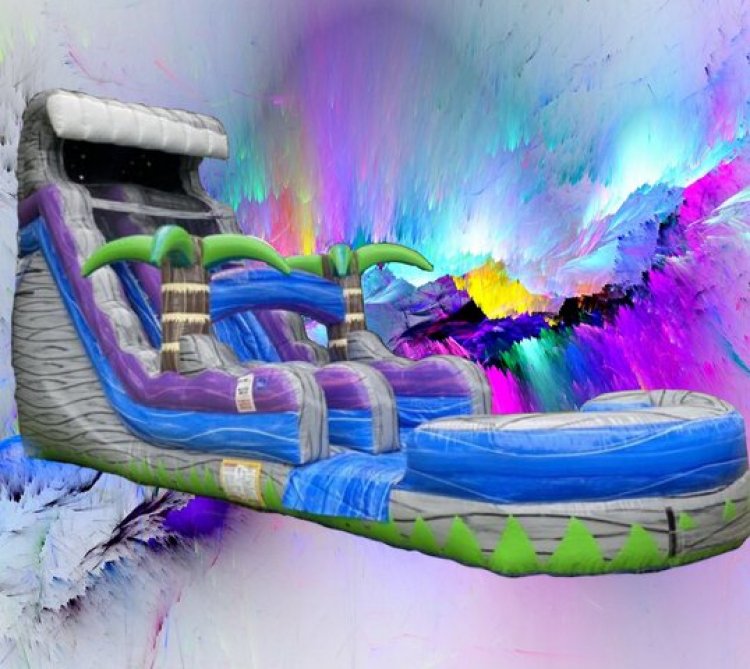 Boulder Dash Slide
from $305.00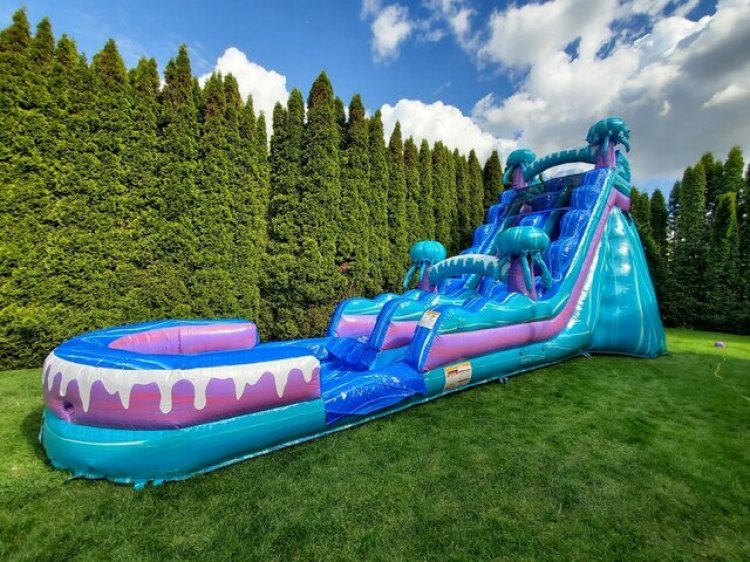 JellyFish Rush 21'
from $355.00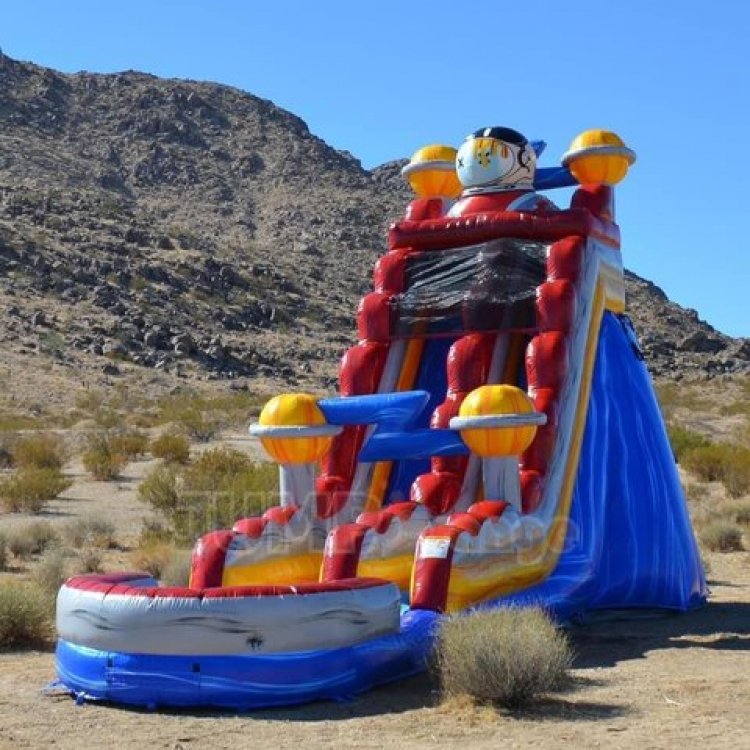 Space Astronaut Slide 21'
from $355.00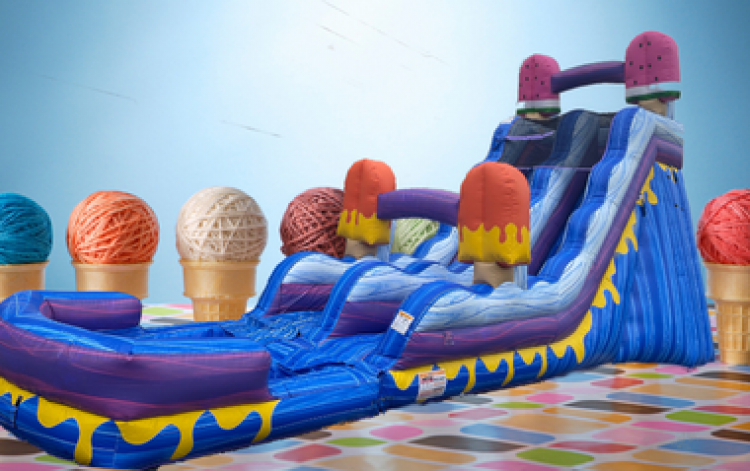 Popsicle Ice Pop 21'
from $355.00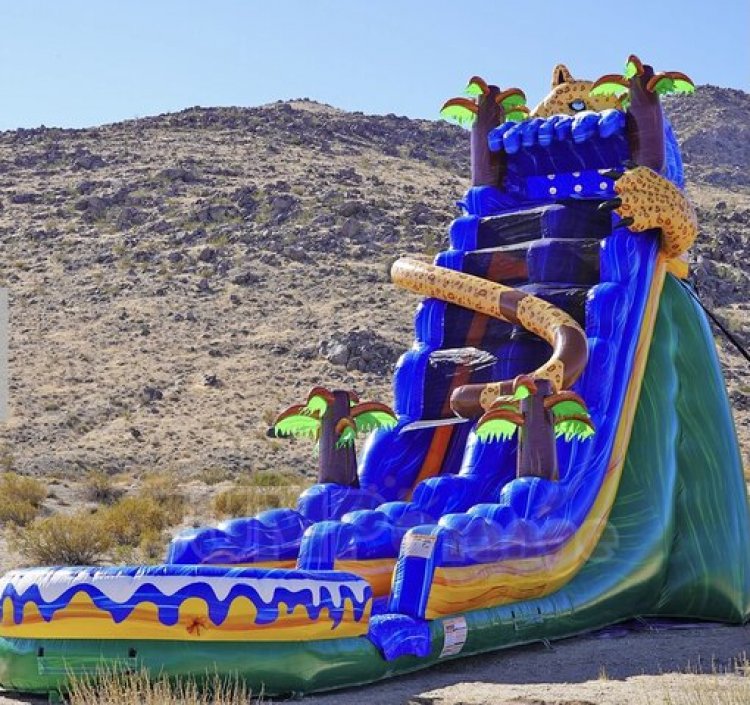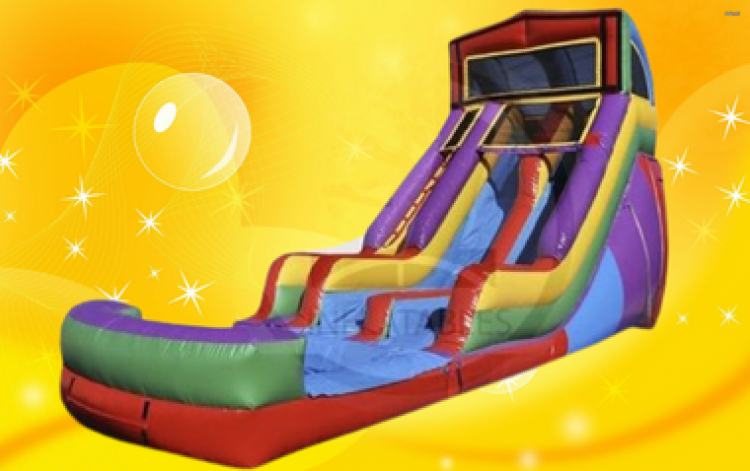 20ft Double Lane Modular Drop
from $375.00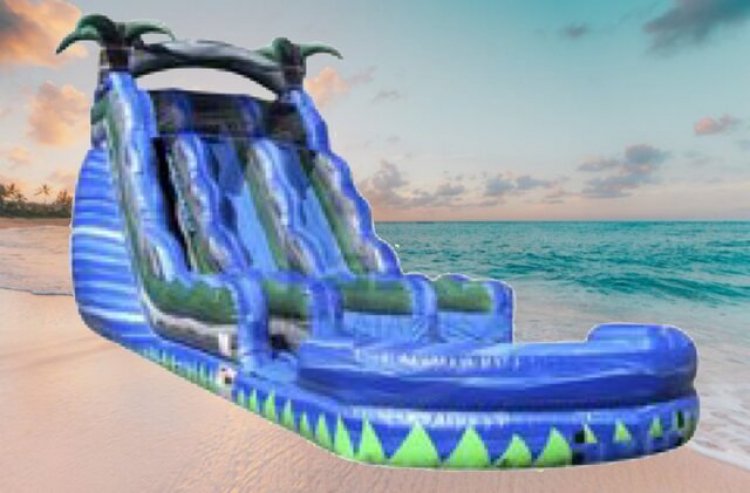 Blue Crush Double Lane
from $375.00
Cascade Falls 22'
from $375.00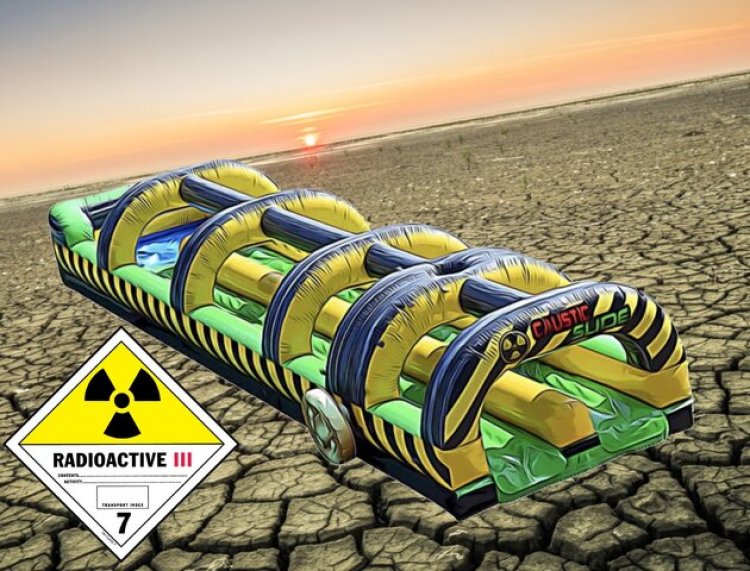 Caustic Foam Slip N Slide
from $400.00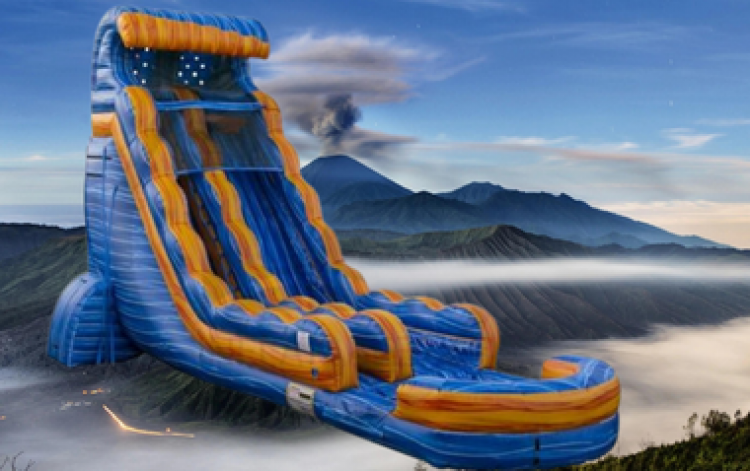 Fire & Ice 22'
from $375.00
Purple Tsunami Crush 22'
from $375.00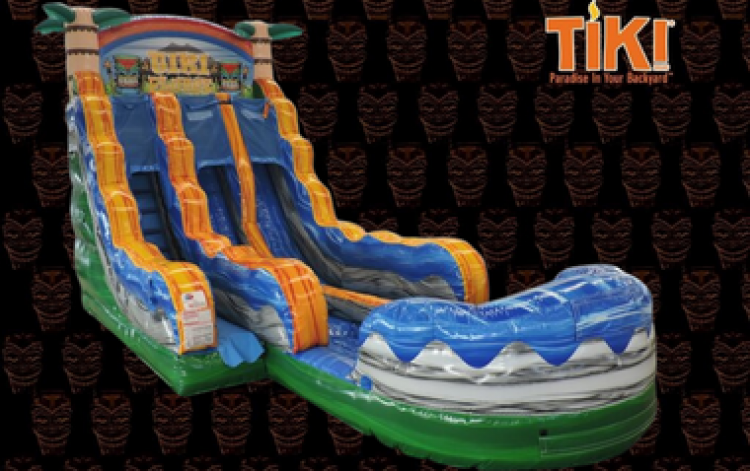 Tiki Plunge Double Lane
from $375.00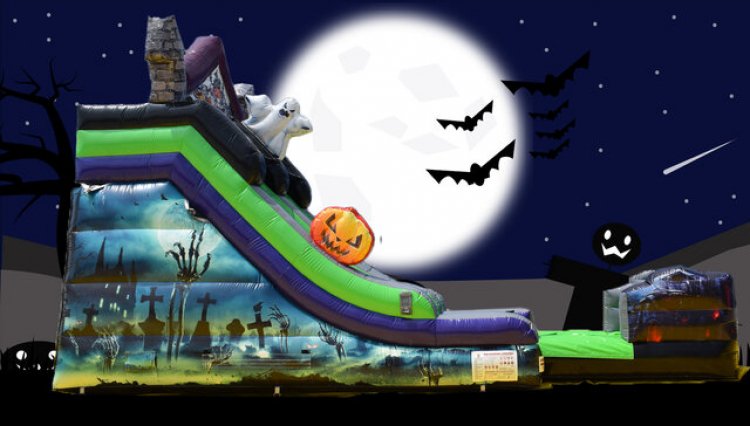 Halloween Slide
from $300.00