Holiday Themed Inflatables
for Rent
Holiday Themed Inflatables are here!

Check out our Incredible line up of Holiday Inflatables! Frankenstein, Santa, Easter Bunny, Dracula and Rudolph are just a few of the awesome Inflatables we have added to our inventory to help you make the most memorable occasion at your next Holiday Themed Party! Do The Happy Bounce is the areas #1 source for holiday themed inflatables with over 30 options to choose from. Leave the heavy lifting to us you have plenty to do to get ready for your event. Don't hesitate, Book Now!
Professional delivery to
North Port FL
and surrounding areas. Please submit a quote or contact us to be sure we service your area.
Amazing ways to celebrate The Holidays in 2022
The holiday season is finally here! Christmas is less than a Month away and you still haven't finalized your plans. Don't worry, we've got you covered. Christmas is about turkey, mashed potatoes, and pumpkin pie. It's also a time when families get together with friends to have some Fun Food. Christmas tradition is celebrated around the world.
This blog post will feature Amazing ways to celebrate The Holidays this year for all of the family members who are coming over. We hope that it helps make this special time even more amazing!
Here are some ideas for your consideration:

1. Make it a potluck

This will allow you to have a wide variety of dishes from turkey to casseroles. You can do fun festive holiday activities with your family. Like- Invite all your family and friends to come over, each bringing their dish for everyone to share. It is also more fun because you will get to try a lot of things.

2. Take a cooking class together

Learning how to cook can be a great activity for couples and families because it brings everyone closer while doing something productive. You could even do this alone if you don't have anyone else to do this with.

3. Go on a post-Holiday hike

After all that food, why not burn some calories and go for a walk in the woods? You'll be able to explore nature and stay healthy at the same time.

4. Play games

Christmas is such a beautiful holiday because it's when we can take a break from our regular lives and do things like this.
We all need to try games on Christmas at least once in our lives. So, Why don't you try playing some games this holiday season? Let's play a game! Take a tour of the Carnival Games by happy bounce house. There's a reason the carnival midway is always one of the favorite experiences of youth, and because these simple skill games are great for all ages and can engage your guests for hours of fun.You will be happy so do not forget to try this game!

5. Try out an escape room

This is a great activity that will test your wits and creativity as you work to get yourself out of the room. If you like taking tests, then this is definitely for you.

6. Have a game night

Play video games, board games, or card games during The Holidays. This will give everyone something to do while having fun at the same time. It can be competitive or non-competitive depending on who you are playing with.

7. Watch an entire TV series in 2 days

Watch an entire series in just two days! This allows you to watch something you might not have time for during the year. You can binge-watch your favourite show or try out a new one that looks interesting.

8. Do Something New

This Holiday Season you should try something new. Instead of sitting at home with your guilty conscience and a cold can of whipped cream (which you really shouldn't be eating anyway) , have out-of-this-world adventures with your family. There are so many great Holiday Inspired Bounce Houses that you should try. I can see your itinerary now: Enjoying the Carnival games, bounce houses, bungee jumping, Water Sliding, and so many interactive games. It's a great time to make memories with your family or friends.

9. Throw an 80s-style Throwback party

This is one way to make sure that you don't forget about the classics! You can invite your friends and reminisce about how things were in the past. There are even some new things that you can consider bringing into the mix.

10. Bake your own Festive pie

Show off your talent by baking something yummy for this holiday! You'll have more to enjoy while also bonding with family and friends.
Christmas is one of the best holidays of the year so why not do something amazing? Hopefully, these ideas will get you started on planning how to celebrate this holiday in 2021.
Christmas Slide
from $350.00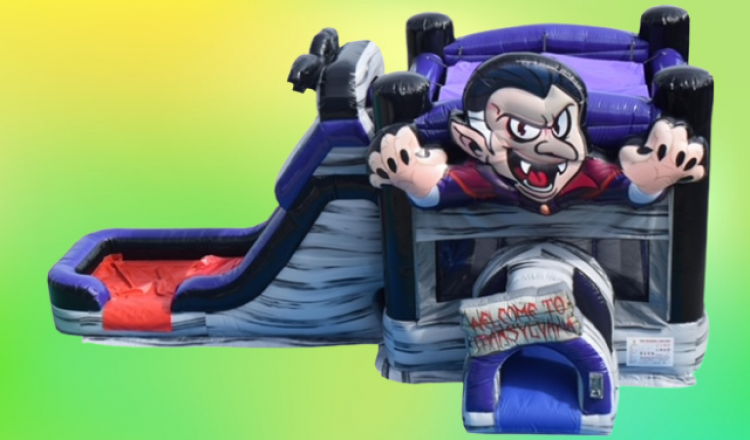 Dracula Bounce House With Slide
from $325.00
Frankenstein Bounce House With Slide
from $325.00
Frosty The Snowman Bounce House
from $225.00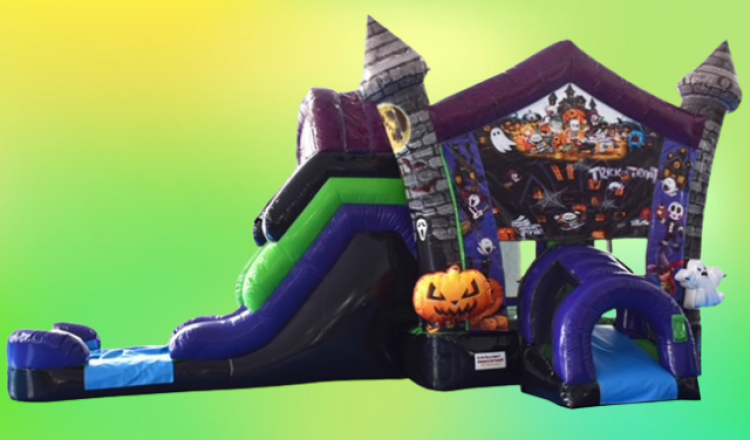 Haunted House Bounce & Slide Combo
from $325.00
Nutcracker Bounce House
from $225.00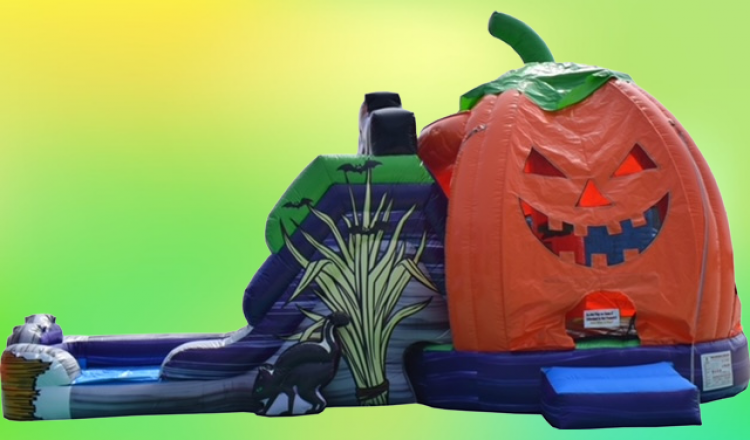 Pumpkin Bounce Slide Combo
from $325.00
Reindeer Bounce House
from $225.00
Santa Bounce House
from $225.00
Zombie Bounce House With Slide
from $325.00