Obstacle Courses
for Rent
Challenge A Friend To A Head To Head Race With A Obstacle Course Rental!
Add fun and excitement to your next party with one of Do The Happy Bounces obstacle courses! Like our 40ft Unicorn Dreams Obstacle one of our most popular obstacle course rentals. Get everyone racing with any of our many options, from backyard parties to large school and corporate events! Do The Happy Bounce will deliver and setup theses large obstacles, all you need to do is be ready to have some fun! Watch the kids race head to head in one of our many awesome inflatable obstacle courses! Don't miss out, call us today and add some friendly competition to your next event!
Explore Our Inflatable Obstacle Course Rentals!
Do The Happy Bounce is the best place for kids party activities. We provide interactive games, inflatable games and obstacle course rentals for all your events! These awesome attractions are guaranteed to keep everyone entertained throughout the day. Take your next party to the next level. We understand that you want everyone to enjoy themselves, and what better way than with one of our amazing interactive Obstacle Course rentals? It's not just about throwing a successful party, but also about providing fun activities that will keep the kids entertained for hours on end.
We offer you kid friendly attractions at unbeatable prices! Check out our selection of interactive games that are perfect for any type of gathering or event whether it be indoors or outdoors. Choose between inflatable games, multi unit games and other custom packages to suit your needs!
Why Choose Do The Happy Bounce For Obstacle Course Rentals?
Do The Happy Bounce has the largest selection of obstacle course rentals around. check out our amazing selection of obstacle course to rent for your next backyard party, company cookout, family reunion, Graduation party or any exciting event. Pump up the excitement at your event or celebration with our obstacle courses, games, and attractions. These obstacle course Rentals will engage your guests and get everyone involved in the spirit of friendly competition and skill. Rent one or rent them all and create your own carnival experience.
Do The Happy Bounce is dedicated in providing the best customer service to you, our valued client! We have many years of experience in the party rental industry that will ensure your satisfaction throughout your rental period. Our goal is to become your one-stop shop for all you party needs! We are here to assist you during each step of the way making it an easy experience for you! Renting games from us are very affordable, make it even better by opting for one of our combo deals or discounts when renting multiple items from us.
Check out our Blog For some fun ideas to make your next party a hit!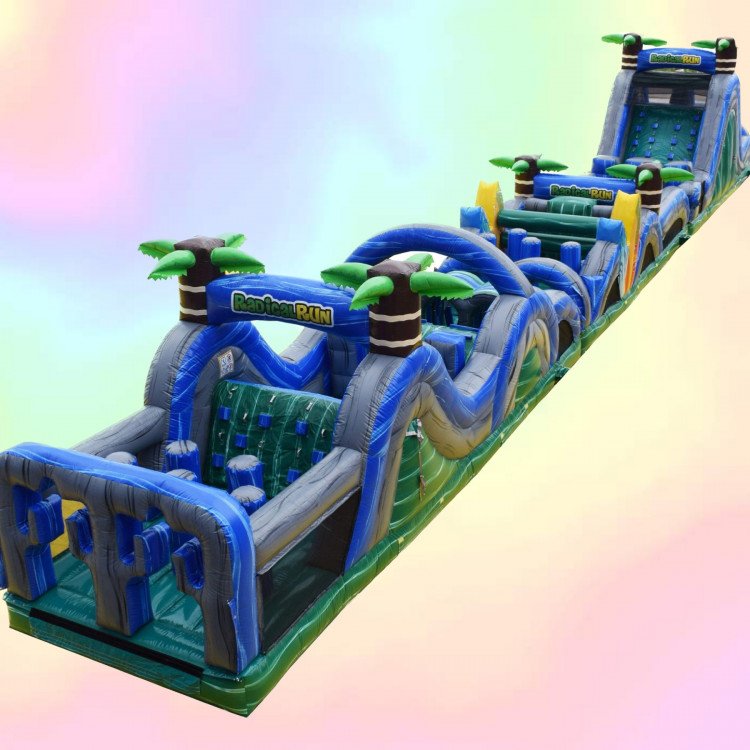 100' Mega Radical Run & Slide
from $850.00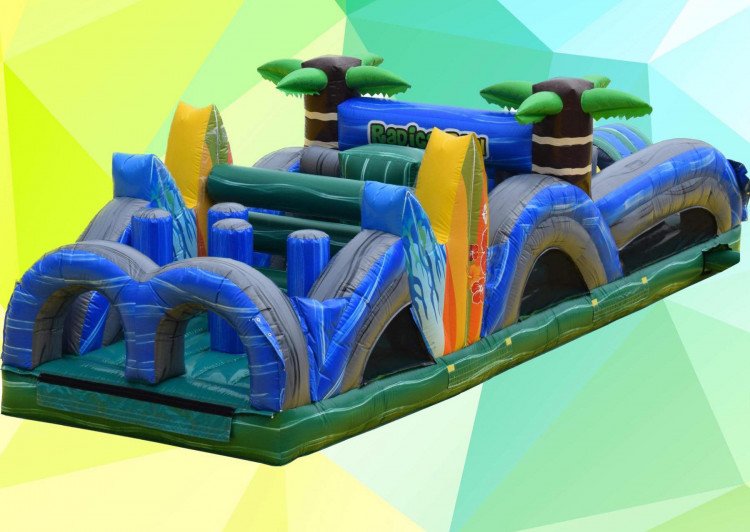 35' Radical Run
from $265.00
40' Radical Run
from $285.00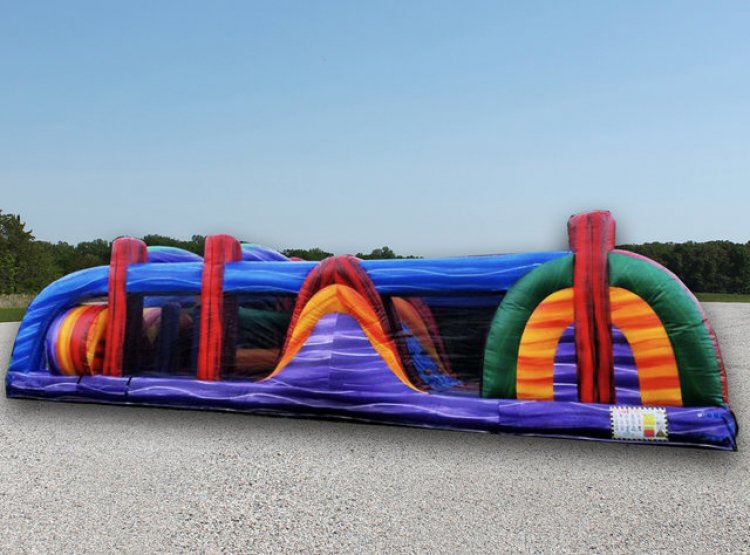 40ft Marble Craze Double Lane Obstacle Course DRY
from $285.00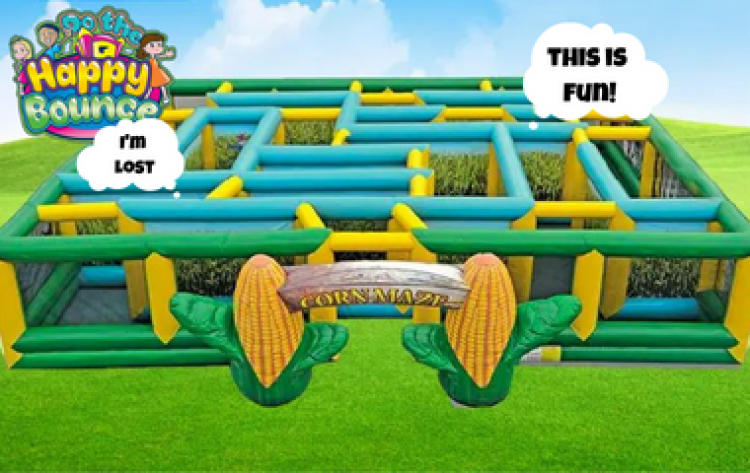 Inflatable Corn Maze
from $995.00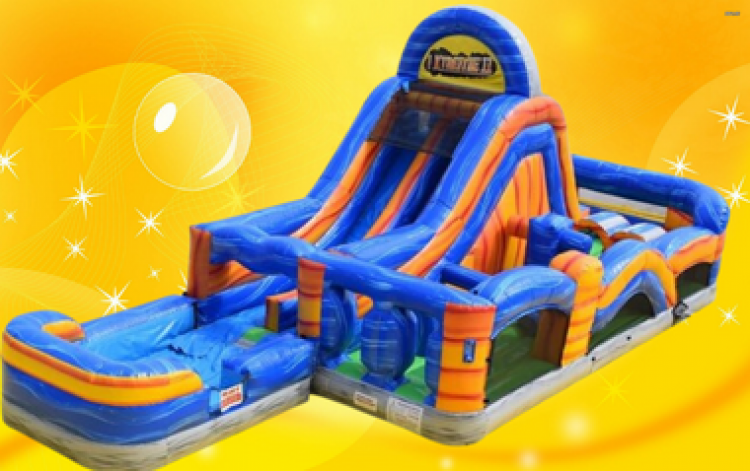 IX3 FireBlast Wet/Dry Dual Obstacle/Slide
from $485.00
Magical Unicorn Bounce Obstacle Combo 78ft
from $550.00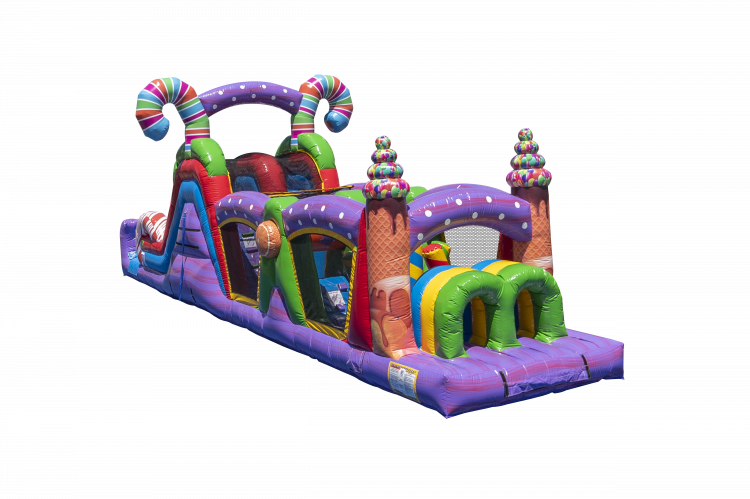 Sugar Rush Candy Obstacle Course Wet/Dry Obstacle Course
from $500.00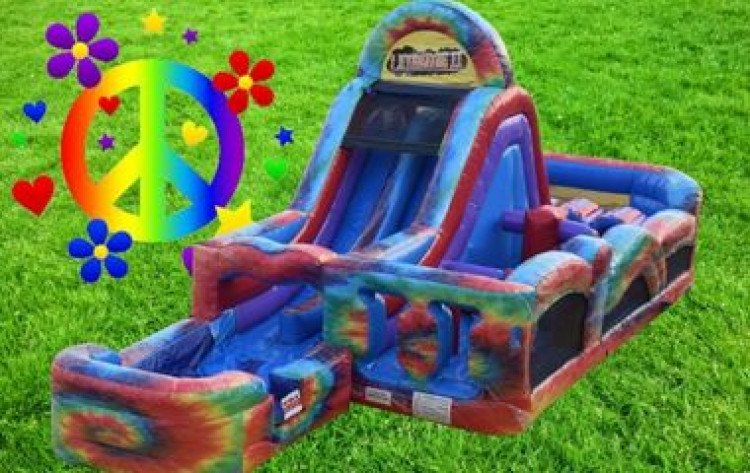 Tie Dye Challenge Obstacle Course
from $500.00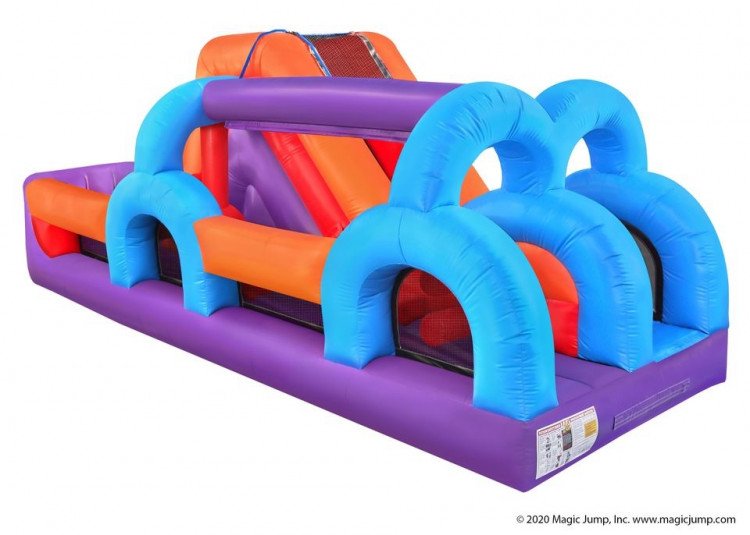 U Slide N Splash Obstacle Wet or Dry 12 & Under
from $300.00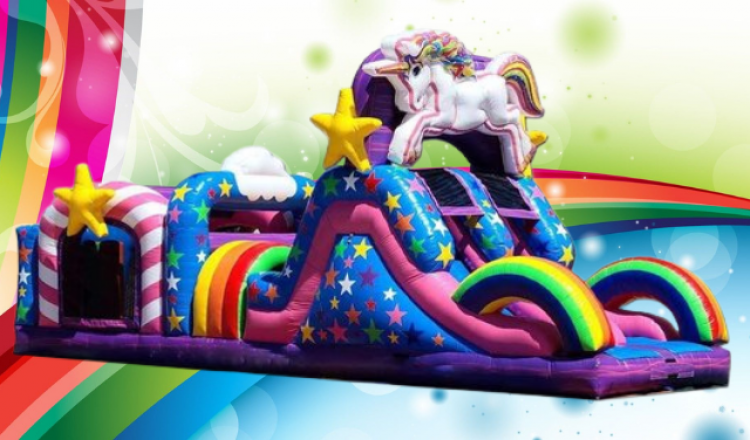 Unicorn Dreams Obstacle Course
from $300.00