Obstacle Courses
for Rent
Obstacle Course Rentals will add fun and excitement to your next party! Like our
40ft Unicorn Dreams Obstacle Course
, one of our most popular obstacle course rentals. Get everyone racing with any of our many options, from backyard parties to large school and corporate events! Do The Happy Bounce will deliver and setup theses large obstacles, all you need to do is be ready to have some fun! Watch the kids race head to head in one of our many awesome inflatable obstacle courses! Don't miss out, call us today and add some friendly competition to your next event!
Professional delivery to
North Port FL
and surrounding areas. Please submit a quote or contact us to be sure we service your area.
Do The Happy Bounce is leading the way for the areas best Inflatable Obstacle Course Rentals. With our huge selection of inflatable obstacle courses, bounce houses, and slides you are sure to find exactly what you need. Do The Happy Bounces obstacle course rentals can be setup in your backyard or rented out for special events. We have everything from kid's party rentals to large scale corporate functions. We also provide customizations to help go along with almost any event theme that you may choose.
With three different sizes to choose from our largest obstacle course rental is sure not to disappoint! The tall platform design makes it perfect for even older kids who want a more challenging experience when they climb up the rock wall-style ramp. The classic slide with the obstacles at the bottom make the perfect way for little ones to use their speed and agility to navigate up, through, and down all in one swoop! Climb on top of our obstacle course rentals to get a great view of everything as you plan out your next move! Add a Dunk Tank to double your fun!
The medium size Inflatable Obstacle Course Rental is great for school functions or family reunions. This obstacle course rental offers a slide, climbing wall, and many obstacles to navigate through on your way down! With so much to do the kids are sure not to get bored until they have done it all.
Our smallest inflatable obstacle course rental is great for any birthday party, family bbq, baby shower or similar function. It features a small climbing wall at the entrance, where kids can show off their newfound skill before they slide down to the bottom!
Do The Happy Bounce is here for all your inflatable obstacle course rentals, Water slide Rentals, and Bounce House rentals in North Port and Port Charlotte. We also provide outstanding service to all of South West, FL and the surrounding areas.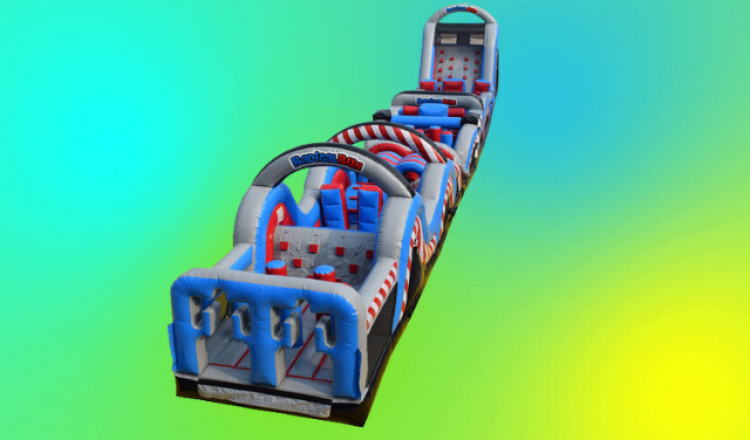 100' Mega Radical Run & Slide
from $725.00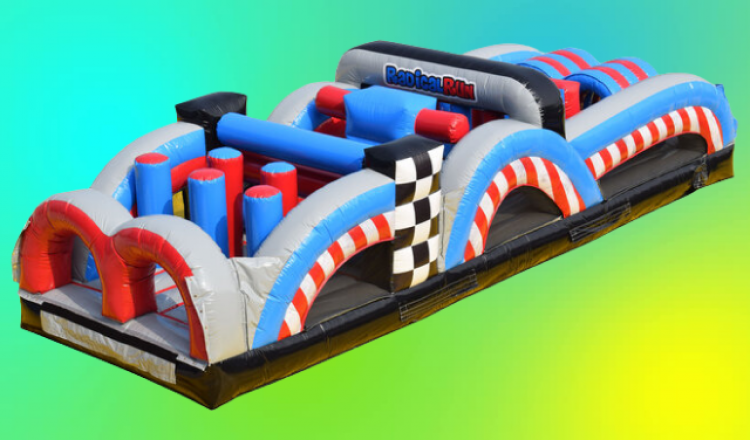 35' Radical Run
from $240.00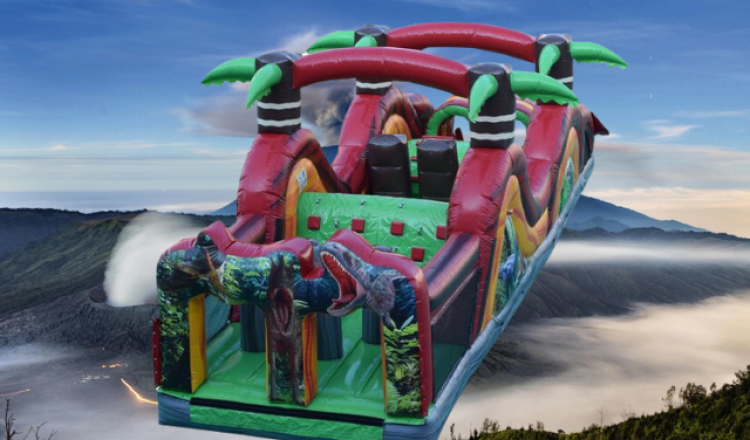 37ft Dinosaur Dual Lane Obstacle Course
from $235.00
40' Radical Run
from $255.00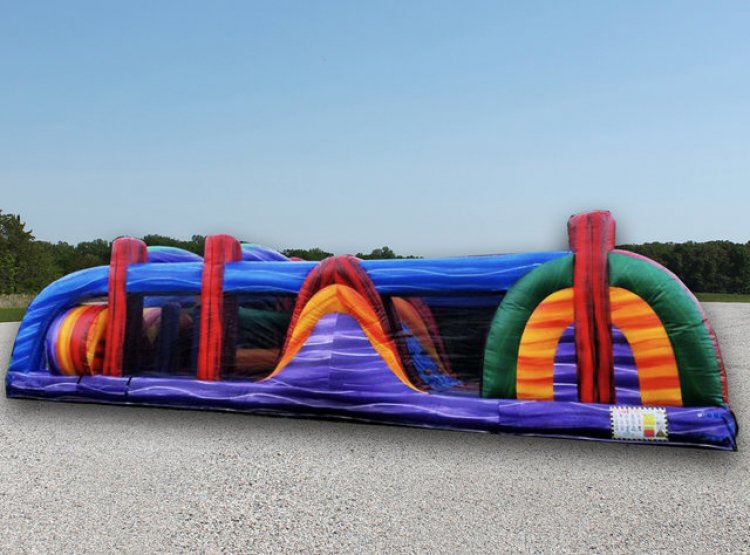 40ft Marble Craze Double Lane Obstacle Course DRY
from $245.00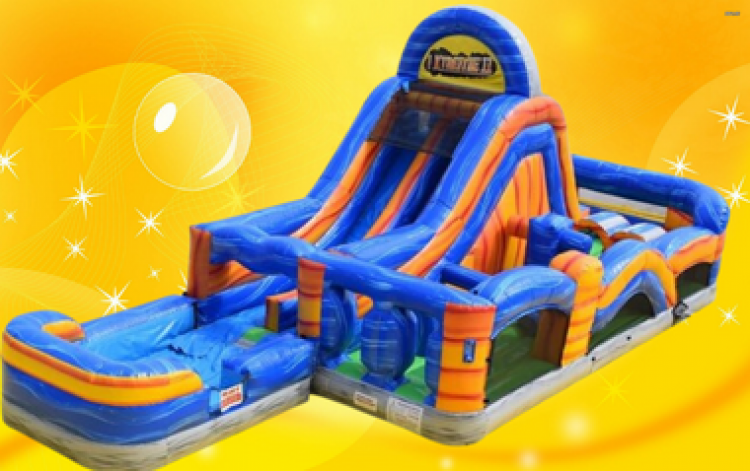 IX3 FireBlast Wet/Dry Dual Obstacle/Slide
from $485.00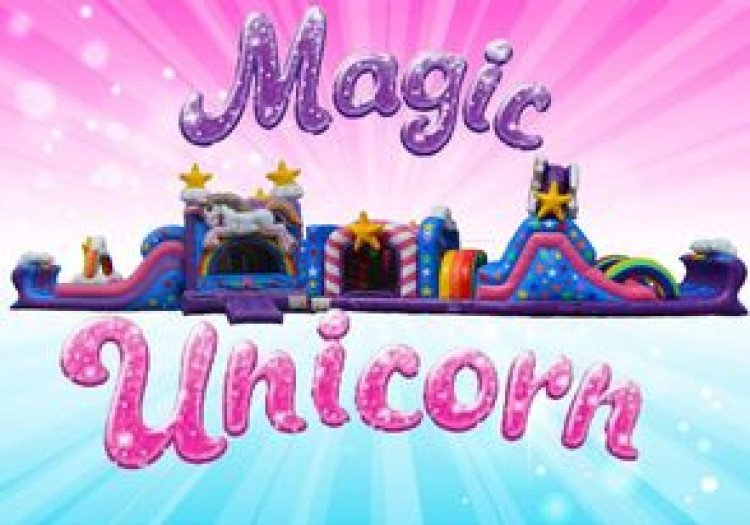 Magical Unicorn Bounce Obstacle Combo 78ft
from $550.00
Tropical Oasis Obstacle Course Wet/Dry
from $485.00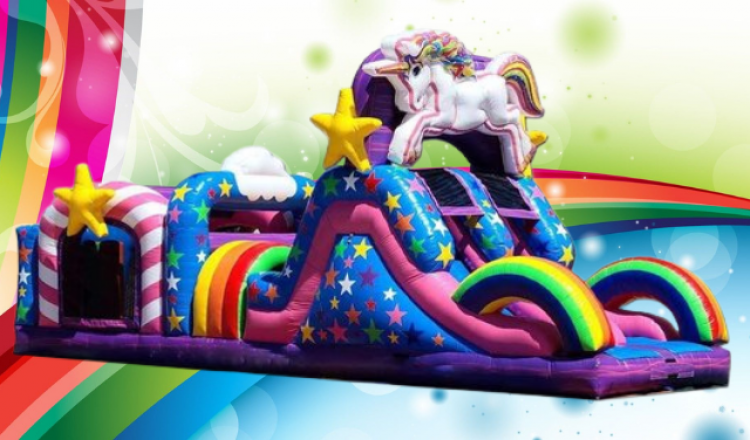 Unicorn Dreams Obstacle Course
from $300.00