Toddler Safe Inflatables
for Rent
Toddler safe inflatables are safety approved and fun for your little ones! These rentals are perfect for days when you want to keep your toddlers entertained and active. They come in all sorts of fun, vibrant colors, and have tons of interactive features to explore. Your toddler will have a blast bouncing around in one of these bounce houses - it's the perfect way to wear them out so they'll be ready for bedtime!
Professional delivery to
North Port FL
and surrounding areas. Please submit a quote or contact us to be sure we service your area.
Do the Happy Bounce has been uniting parents and children for over 12 years. The team knows how to provide an environment of fun and learning that is just right for toddlers and children of any age. They offer a variety of items that can be used for parties and events, including:
- Interactive Soft Play Systems
They offer the best in interactive soft play, toddler bounce houses and toddler play yards. No matter what you're looking for, they have exactly what you need with the most effective party rental products in each area to date. Not only do they carry items that children want to play with, but they have a cute bounce house that everyone will love. They have one of the biggest inventories in Southwest, FL and pride themselves on providing a stress-free rental experience for you, as well as your children.
Since 2008, Do The Happy Bounce has been growing their business from the ground up to provide parents with simple ways for their child's birthday party or event to be memorable and exciting for everyone involved. In order to make sure every party is special, their talented team offers a variety of party rentals that can meet any requirement needed by any customer. Their company believes that all children deserve a cheerful childhood with unlimited opportunities for discovery and fun!
As a parent looking for safe toddler bounce house rentals near me , it is important to work with a business that knows how to meet your needs. Do The Happy Bounce caters to families by providing their clients with the best bounce houses and interactive soft play available on the market today. Their goal is simple: Make your day easier while keeping it fun for all involved!
Their entire team of professionals is dedicated towards making sure you get what you need when renting from them. You can expect a stress-free experience that includes working with a caring company that makes themselves flexible enough to accommodate any party or event held near me . No matter if it's a child's birthday, graduation, corporate event, school function or holiday celebration, they have exactly what you're looking for right here at Do The Happy Bounce!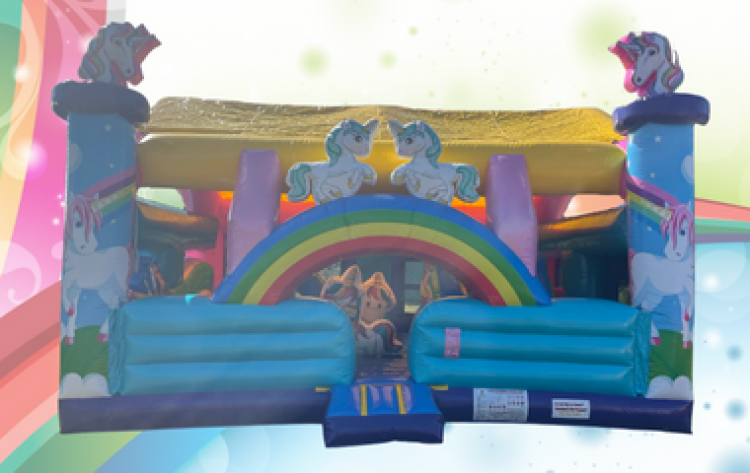 Glitter Toddler unicorn
from $250.00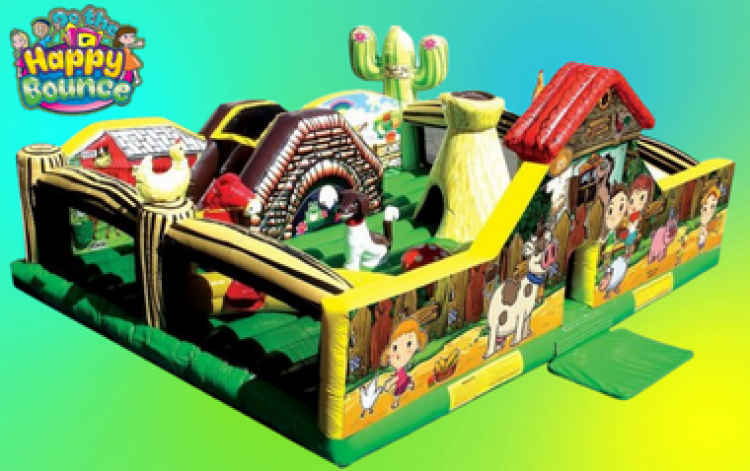 My Little Farm Toddler (Dry Only)
from $250.00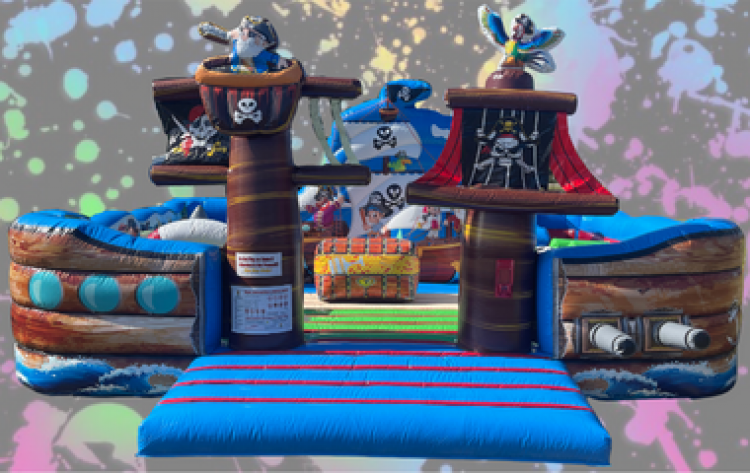 Toddler Pirate Play
from $260.00